The Centre for Research on Religion (CREOR) of McGill has opened the call for papers of the 2011 Graduate Student's Conference: "Religion in Political Context. Rethinking and Reevaluating Political Structures in ther 21st Century". The Conference will take place in Quebec, Canada, on October 21-22, 2011. Deadline to submitt proposals is September 9, 2011. You have to submit an abastract of 450 words, biographical sketch and CV, including institutional affiliation and contact information. The proposals must be send by email and succesfull applicants will be notified by Friday, September 16th, 2011.
It is important to notice that there are publishing possibilities. To further promote the aims of the conference, the Journal of the Faculty of Religious Studies of McGill University (ARC), has offered to publish a select number of high quality papers showcasing superior insight and academic potential in their contribution to the conference and scholarship at large.
Description and goal of the conference:
Similar to previous years, the topic for the conference, while directly pertinent to the study of religion, also welcomes and invites an interdisciplinary approach to the topic in a limited, yet guided format. The goal of the conference is: a) to give graduate students an opportunity to present research papers in front of colleagues with similar interests and create a positive space for constructive feedback, b) to provide an opportunity to open dialogue and network with the larger graduate student community, and c) to become better acquainted with our current and future colleagues. We also hope to foster graduate student membership in the new and exciting multidisciplinary organization, The Centre for Research on Religion/Centre de Recherche sur la Religion (CREOR), which aims to create a broad academic platform to coordinate and support research on the identities of the main religions of the world, their differences and their common grounds, and how they contribute to a better understanding of past and present-day culture, ethics and politics. We are interested in contributions from all disciplines, including, but not limited to, philosophy, political science, religious studies, law, sociology, anthropology, cultural studies, ritual studies, and art history.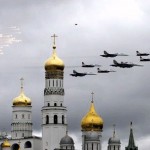 Call for papers:
The 'rise of religion' and its place in the public sphere has been a matter of much scholarly and political debate. This has particularly been the case in secular liberal democracies, where religious institutions and beliefs are often judged to be antithetical to 'public reason'. The secular public sphere in these states tends to be represented as 'post-ideological', governed by a progressive, inclusive and pragmatic politics, which has no place for the pre-modern, exclusive and absolutist, in other words, ideological standpoint that is seen to be endemic to religious beliefs and practices.
With the failure of the secularization thesis—that modernization would lead to a decline in religious faith and would thus cleanse the public sphere of 'unreasonable' belief—we are currently witnessing a surge of religiously motivated political actors who wish to and, in some cases, have already entered the public forum. This movement is forcing us to rethink and question the very frame of our liberal democratic order. Though this conference takes as its starting point the Study of Religions, we welcome and encourage an interdisciplinary approach to the problematic.
Thus, we are looking for papers that address questions such as: What are some of the underpinning tensions between religious belief and liberal democracies? Is religious belief inherently ideological? Can religious institutions enter the 'non-ideological' public sphere without sacrificing their soteriological aims? Are political institutions truly capable of being 'post-ideological'? If so, how can this be achieved? If not, how can we successfully negotiate the tensions that exist between the ideological agendas of political institutions and religious organizations? Can and does religious discourse challenge the notion of 'post-ideological' politics? Does the 'rise of religion' provide an opportunity for us to fruitfully re-imagine our political framework?
For more information, please visit:
http://www.bu.edu/drts/files/2011/07/McGill-Creor-call-for-papers-2011.pdf