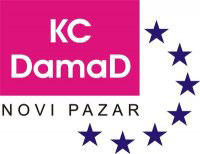 On November 29 and 30, 2010 the Alliance of Civilizations Youth Program is attending the 'Regional Forum on Interethnic, Inter-religious and Intercultural Communication and Cooperation in Local Communities' in Novi Pazar, Serbia.  This Forum is hosted by Cultural Center DamaD, one of six recipients of the Youth Solidarity Fund in 2008. Their Youth Solidarity Fund project entitled 'Inter-ethnic Youth Alliance' is the basis of this upcoming Forum.
The Forum will bring together representatives of local authorities, public institutions and multiethnic communities in Serbia, with civil society organizations promoting interethnic and inter-religious communication and cooperation. The focus for the forum will be on the contributions each of these bodies can make to support intercultural and interfaith dialogue.
The Alliance Youth Program has been invited as a key note speaker at this Forum to address 'best approaches and practices in promoting dialogue and cooperation', as well as facilitate discussions regarding recommendations from young participants.
The Forum will be preceded by the Youth Event. The Youth Event is inclusive of the annual meeting for the regional network of the Interethnic Youth Alliance (IYA). This event aims to develop recommendations on how to effectively promote and encourage interethnic, inter-religious and intercultural communication and cooperation. Recommendations will be presented during dedicated sessions at the main Forum.
The 'Inter-ethnic Youth Alliance' worked with 35 young people from 7 multiethnic and multi-religious towns in Sandzak region of southwest Serbia over 6 months in late 2008 and early 2009. They provided a seven-day leadership training program. The trained young people then planned, designed and implemented 7 public actions towards resolving local conflicts and community issues. The Cultural Center DamaD also supported a regional awareness raising campaign promoting youth leaders, youth activism, tolerance and the value of multiethnic communities and working-together.
This is one example of the ripple effect the Youth Solidarity Fund projects can instigate. Less than 2 years on, this project has taken on a new form and a new life.